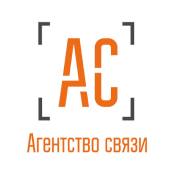 Dealership
This is a single point of access for more than 10,000 partners of the largest cellular corporation in Russia, the Communications Agency. With the help of the service developed by us, the company's dealers can work with more than 500,000 numbers daily, providing sales and support throughout Russia.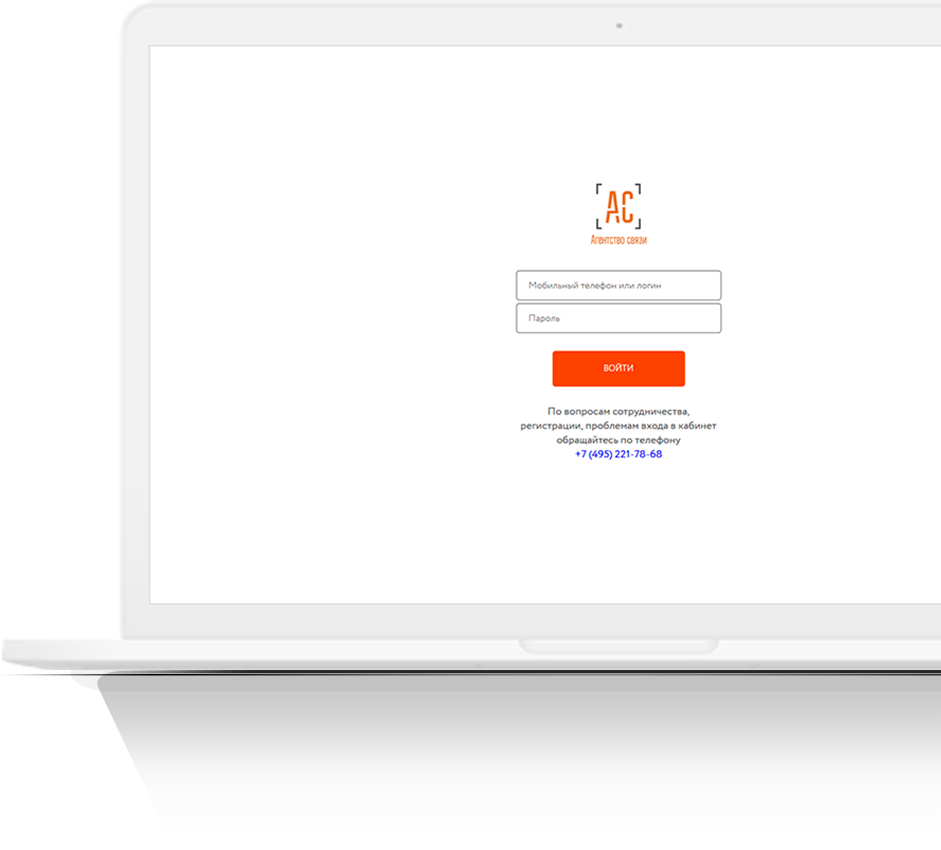 Working from a mobile device
The main emphasis is on the convenience of using the service from a mobile phone. The design of the mobile service has been radically redesigned and sharpened for the most convenient work. For example, the activation system allows you to send a passport photo instead of manually entering data.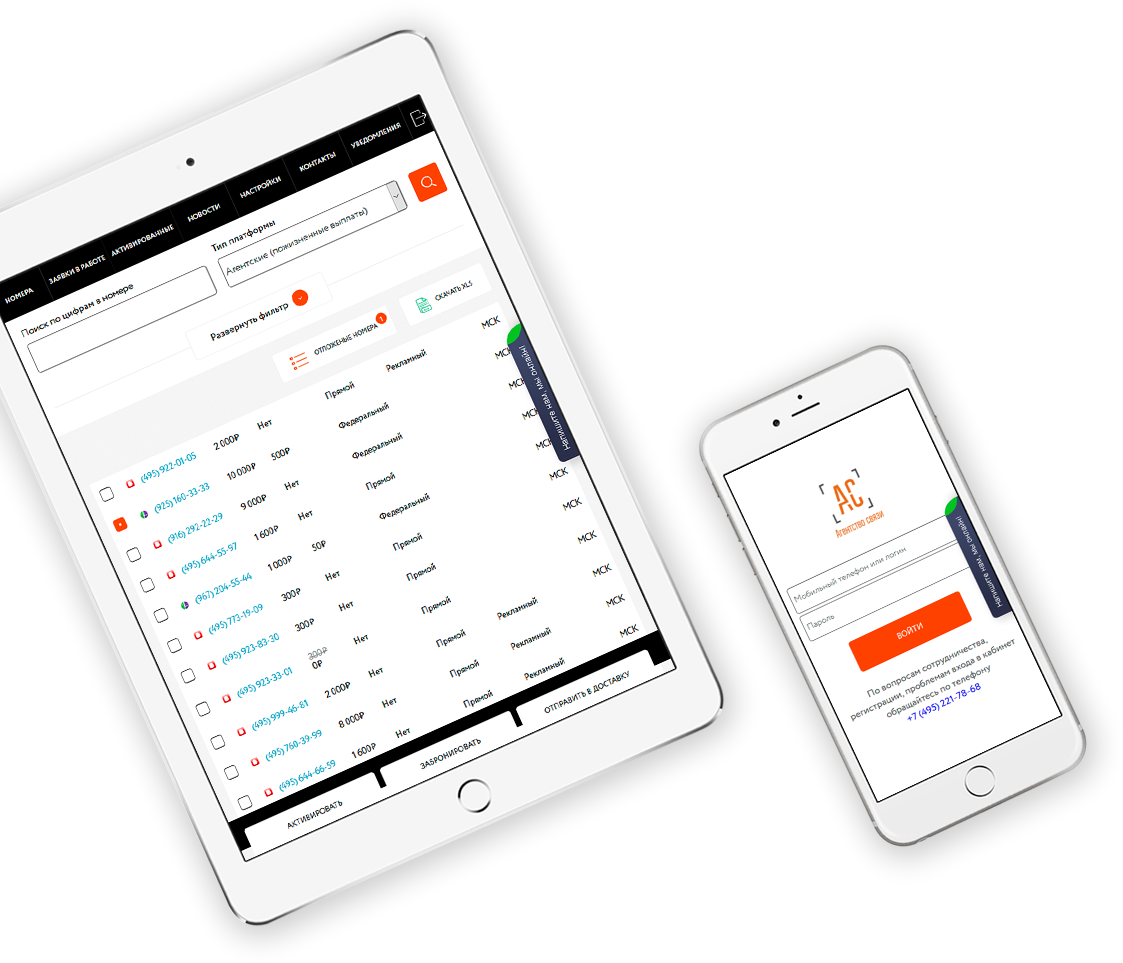 Multipurpose filters
The design is worked out in such a way that nothing distracts from the most important thing - the rooms. In the collapsed mode, the filter allows you to search by numbers in the number, and those entered in the advanced filter are drawn as tags that can be closed and the filter value canceled.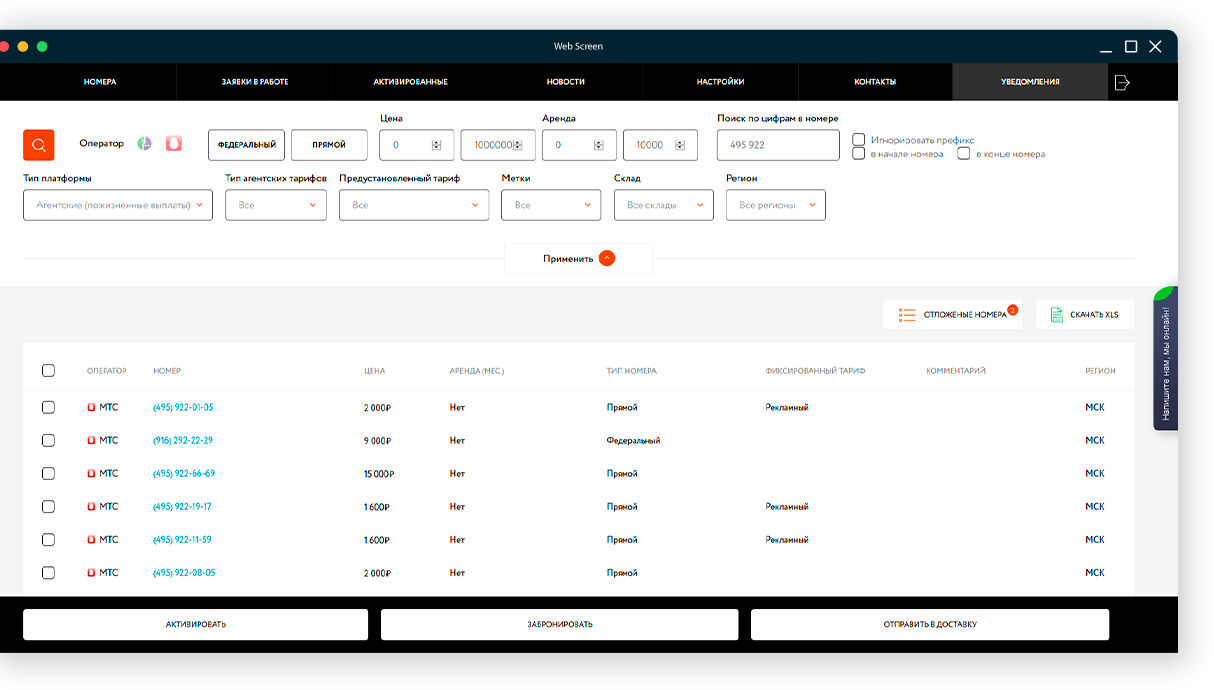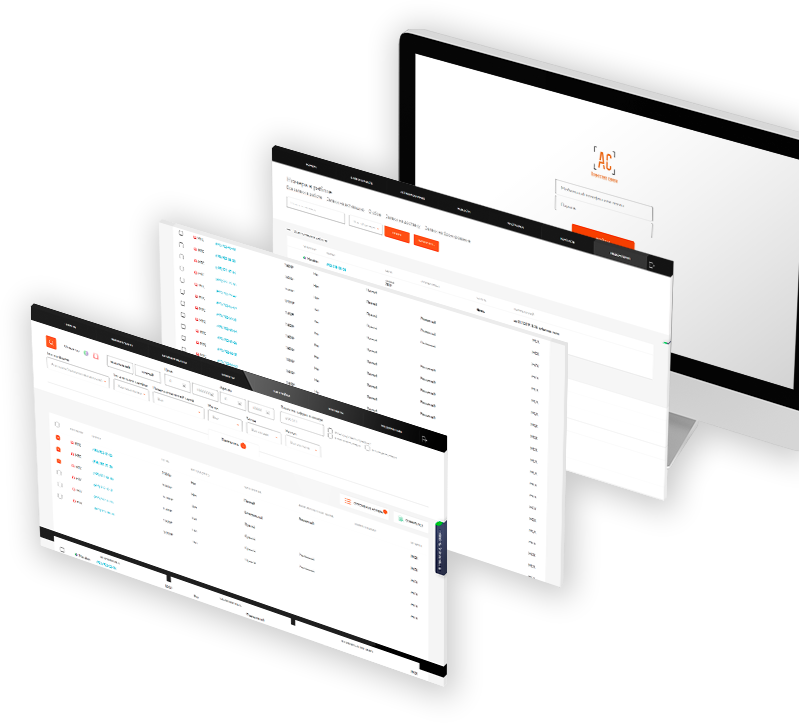 The most complex business logic
All business features are taken into account - some numbers are available with certain tariffs, some fields are available for searching only for certain types of numbers, the system is fully tuned for the most error-free work with the complex logic of the telecom product.
Bulk Actions
A partner can mark multiple numbers by sending them in bulk for activation or delivery. Work is accelerated at times, partners significantly save time.
API work
All operations with numbers are automatically synchronized with the main API using more than 30 methods. Thus, you can scale the service and completely eliminate duplicate errors in the system while many partners are working simultaneously.